Yoga and Pilates as part of a corporate health management program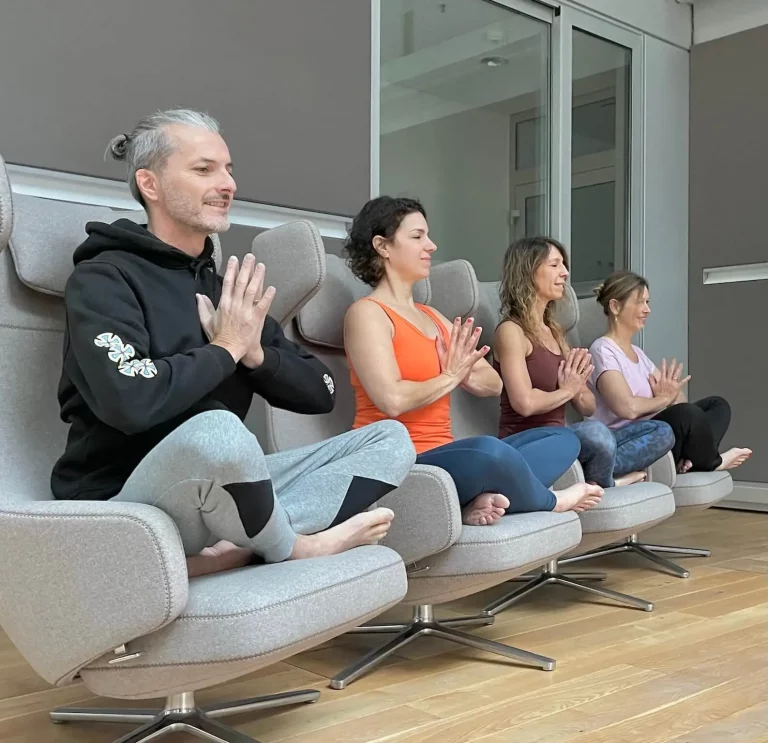 Business Yoga & Pilates is offered by many companies as an important part of their health management program in order to stand out from the competition on the job market. Mindful and conscious movement and breathing exercises help to reduce stress at work and promote the well-being of employees and the organization.
Purajana Studio has a team of internationally certified and experienced trainers who have completed their training in the USA, India and Germany. In addition, the trainers themselves have many years of experience in the corporate sector. In this way, they can understand the condition and needs of the employees and offer the best exercise format in a targeted manner.
Our courses can be taught in German and English. We teach either in your company premises or online.
Up to an allowance of EUR 600 per year per employee, benefits provided by the employer for workplace health promotion are tax-free in addition to the wage/salary.
How does Purajana support you?
We promote the health of your employees
Back pain is one of the biggest drivers of work disability. The associated loss of work burdens the organization in day-to-day business, financially, physically and psychologically. We help you to protect your ability to act with targeted means!
We train your flexibility
Flexibility is an important factor for the physical and psychological well-being of your employees. However, corporate change processes sometimes require employees to have a high level of adaptability. Our yoga and Pilates courses can be viewed as a targeted supportive measure for new business processes.
We secure your future
You pay attention to your investments, we take care of your employees! For sustainable success, your company needs resilient employees. Let's go a part of the way together.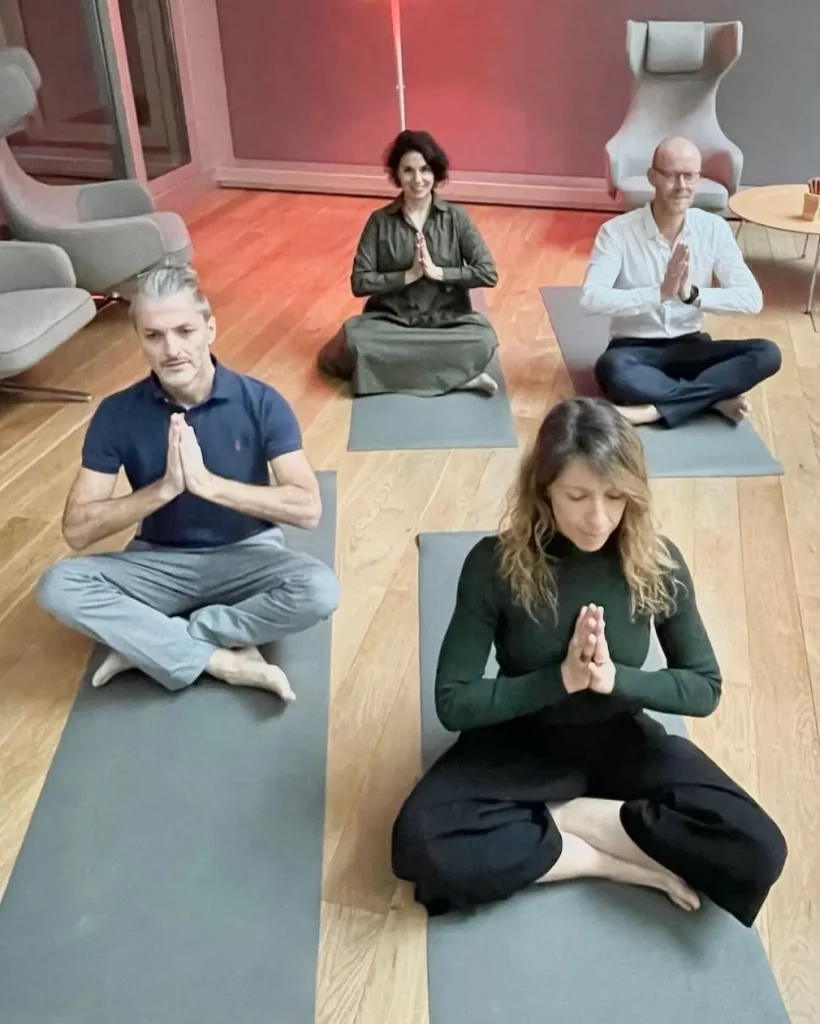 "Mit unseren Programmen unterstützen wir die gesundheitsbewusste Einstellung Eurer Mitarbeiter und trainieren gesundheitsförderndes Verhalten."
Sonia Tamaroff, yoga teacher and founder of Purajana
Benefits of Regular Yoga & Pilates Practice in the Workplace
Relieving head, neck and back strain.
Prevention of work-related injuries from repetitive motion and sedentary work.
Improving alertness and productivity, as well as the ability to react more calmly in challenging situations.
Reducing stress, anxiety and depression.
Boosting the immune system and relieving high blood pressure.
Increase in concentration, decision-making ability and creativity.
We would be happy to develop an individual business yoga and Pilates course offer or a concept for your event, such as your health day.
Click here and get to know our programs.