Wir waren 16 und 18 Jahre alt, Sonia wohnte in Buenos Aires und Stefan auf dem Land in Deutschland. Noch nicht verbunden und  zuhause  auf zwei Kontinenten. Aber wir wussten  beide bereits, dass wir zu einem eigenen Rhythmus tanzten.
Wir wollten die frische Luft in unseren Gesichtern spüren, unbekannte Länder und Kulturen entdecken. Genauso wollten wir an unsere Echtheit und Einzigartigkeit glauben, uns ausprobieren und so unsere eigene Welt entdecken und gestalten.
Zu dieser Zeit besuchte Sonia zum ersten Mal einen Yoga-Kurs und probierte Meditation und Atemübungen aus. Währenddessen begann auch Stefan mit  Qi  Gong und Yoga. Eine in Argentinien und einer in Deutschland. Doch beide verstanden, dass die Welt keine Grenzen hat, aber dafür einen gigantischen Horizont mit unzähligen Möglichkeiten. Somit begann es: unser großer Traum.
Inspiriert vom Geist der Freiheit und nach einigen gemeinsamen Stationen in Italien, der Schweiz und den USA, bei denen Sonia  bereits  als ausgebildete Yoga-Lehrerin unterrichtete, machten wir in Frankfurt unseren Traum wahr:
Schließlich erschufen wir im Januar 2020 PURAJANA. Euer Yoga-inspirierter Ort der Kreativität für urbane Menschen aller Altersstufen, die ihren frischen jugendlichen Geist entdecken und entwickeln  möchten.
PURAJANA kommt aus dem Sanskrit und  bedeutet Stadt-Stamm. Somit steht es sowohl für unsere Herkunft wie auch unsere Philosophie, ein modernes urbanes Leben mit der Gemeinschaft eines Stammes zu verbinden.
PURAJANA bietet Menschen jeden Alters den Raum und die Gemeinschaft, um sich zu entdecken, auszuprobieren, verwirklichen und einfach wohl zu fühlen. Denn wir glauben, dass jeder von uns mit seiner Kreativität sein Leben positiv gestalten kann. Wir wollen dazu inspirieren, ein gesundes und selbstbestimmtes Leben zu führen.
So möchten wir dazu beitragen, Körper Geist und Seele in Einheit zu bringen – für ein Leben voller Mut, Kreativität, Stärke und Spaß – auf der Matte und weit über sie hinaus.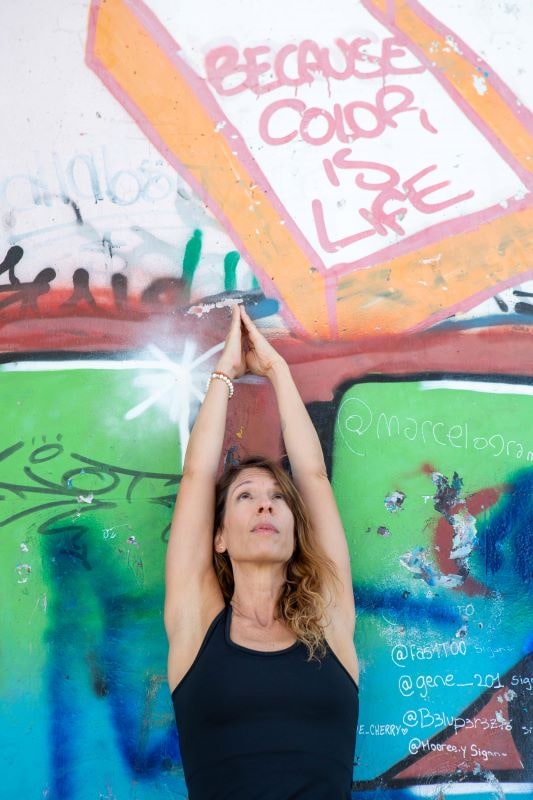 Die Kombination von Kursen, Workshops und  vielen weiteren Angeboten  macht PURAJANA einzigartig. Hier findet ihr  coole Musik in inspirierender Atmosphäre, Leute die Kopfüber stehen, oder sich nach dem Ende eines  Vinyasa-Yoga-Kurses auf der Matte entspannen.
PURAJANA ist dein Ort, wo du dich willkommen fühlen, Leute treffen und Einzigartiges erleben kannst.  Join the tribe, be part of  PURAJANA!